Why Hierbas
why is its aroma so distinctive
when compared to other herb liqueurs?
Born of a unique terrain, the countryside of Ibiza and Formentera - with its rich diversity of microclimates - provides the specific quantities of minerals and moisture that lend its aromatic plants their excellent properties. This means that the wild aromatic plants and those cultivated on Ibiza and Formentera have properties that have a unique effect on the human body.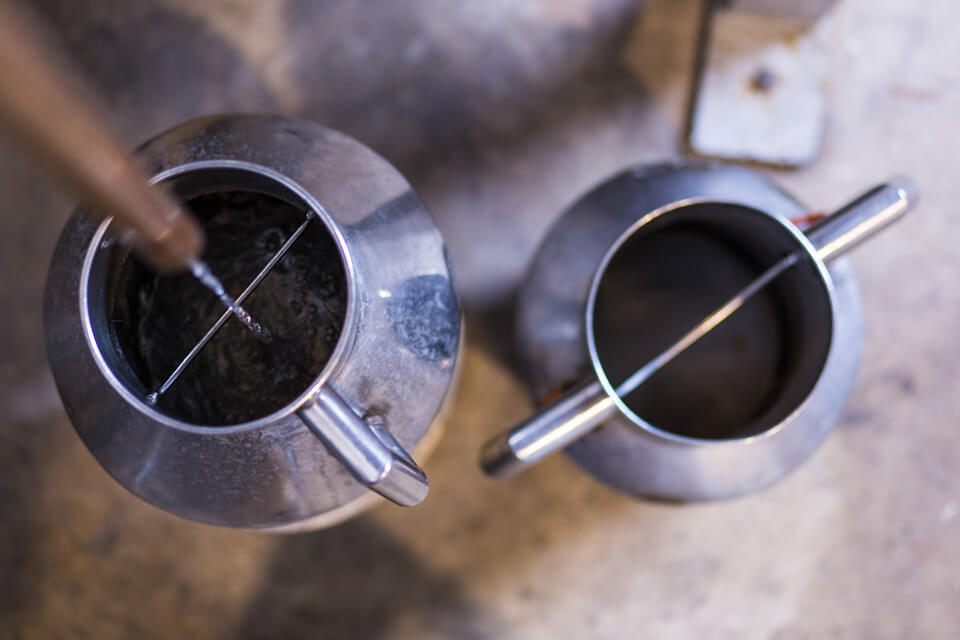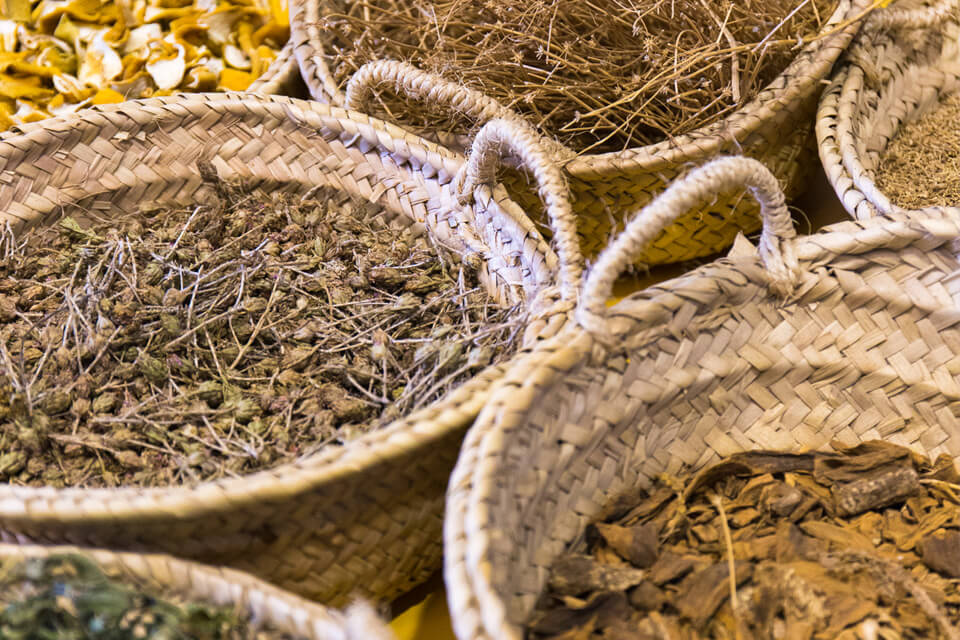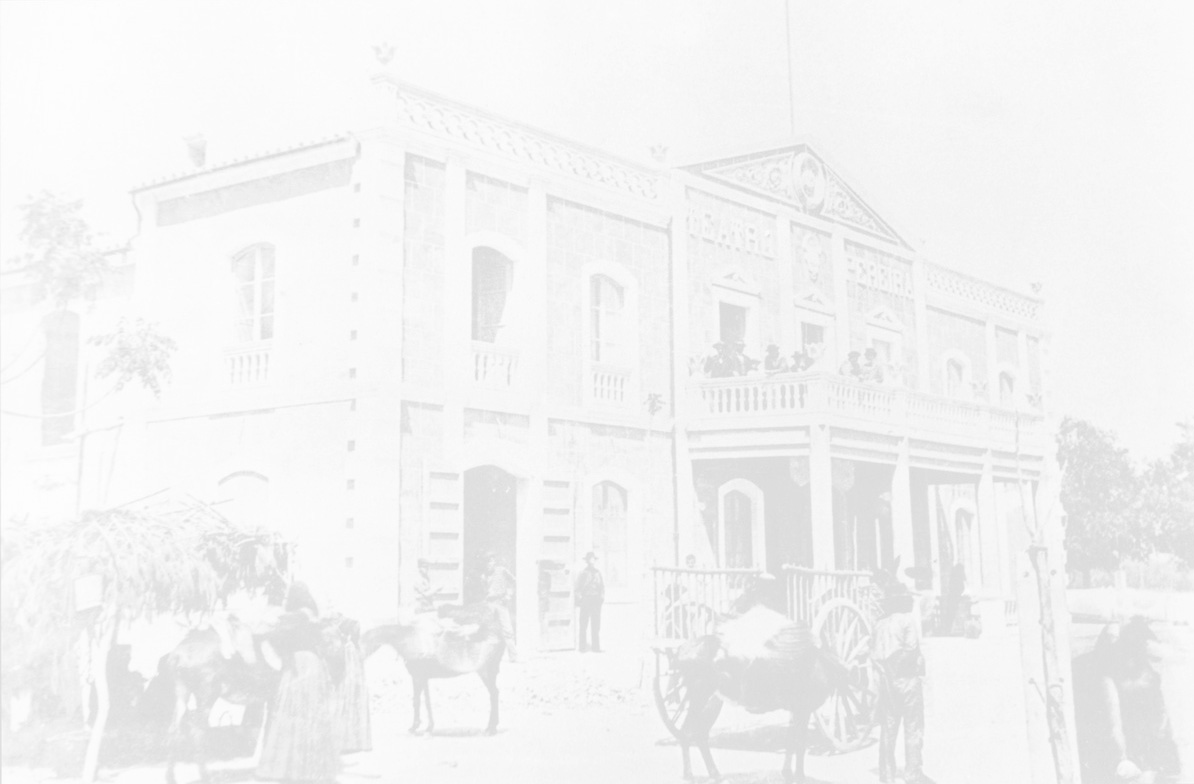 Our Story
Master artisans since 1880


For more than 130 years Familia Marí Mayans has been dedicated to researching aromatic plants and making high quality and tasty liqueurs.

These are the result of tests and knowledge, studied and passed on from generation to generation, always using the artisan techniques of yesteryear, a sure seal of tradition and quality.

At the end of the 19th century, the first spirits industry of the Balearic Islands emerged in Formentera. As is well known, at that time many of the people living on Formentera worked fishing, growing food and keeping livestock. But one of these, Juan Mari Mayans, around the year 1880, had other ideas and with his llaüt he travelled over and back from Barcelona supplying the island with objects and utensils not found there. He knew the secrets of the still and how to distil alcohol.

Juan Marí Mayans, had a keen interest in aromatic and medicinal plants and studied their properties, later developing an interest in distilling drinks and liqueurs. He carefully collected formulae and recipes from past centuries. It is thanks to this and the in-depth studies he carried out on the effects and benefits of the aromatic plants of the island that we can enjoy the liqueurs produced today by Familia Mari Mayans

In 1997, the Hierbas Ibicencas geographical designation was approved, affording the geographical name a level of protection, guaranteeing the quality of the product and preventing unfair competition.
Hierbas Ibicencas is synonymous with the name Familia Mari Mayans.
Preparation
Artisan distillers
since 1880
Hierbas ibicencas are produced following the handwritten recipes of Juan Mari Mayans, creator of the liqueur and founder of the first distillery.

They are produced using artisan methods and employing technological advances to monitor production quality and standards.

The manufacturing process can be divided into distilling, boiling, infusing and macerating.
Distilling
Extracting the plant's essence through steam distillation in a copper still for a period of 18 hours. A coil is subsequently used to cool the vapour turning it to liquid.
Boiling
Placing the aromatic herbs in pots of boiling water
Infusing
Plants are immersed in water that has been boiled and left for a set period of time.
Macerating
Process whereby plants are incorporated into hydroalcoholic solutions that vary according to the type of aromatic material. They are then left for periods ranging from 15 days to a month and a half.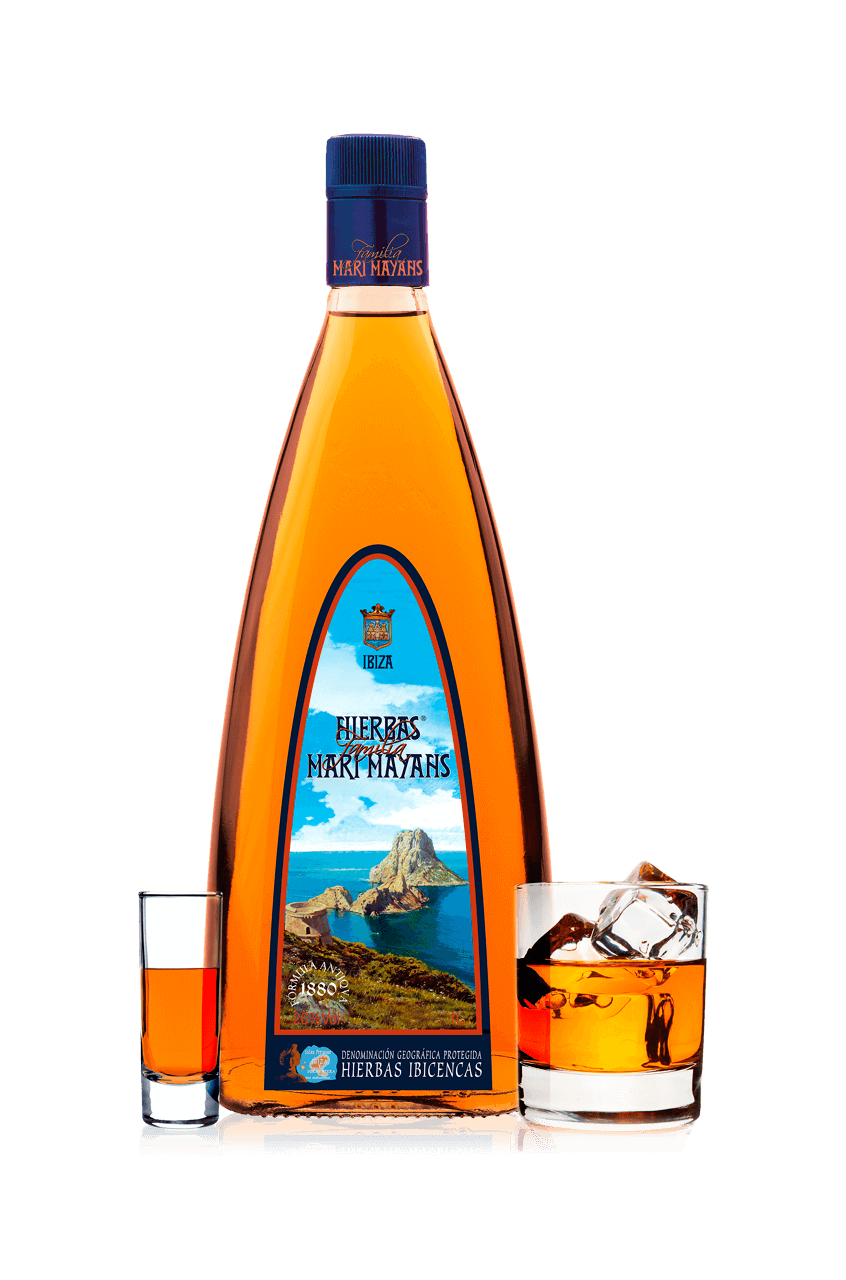 Evolution
Evolving
with Ibiza
Enjoy the drink
Hierbas ibicencas is a traditional drink, to be enjoyed in a wine or shot glass - and in good company - to finish off a lunch or dinner. It is the most popular shot in Ibiza and Formentera. Nowadays, as tradition evolves, it is becoming more and more popular in cocktails and as the perfect accompaniment to various mixed drinks.
A drink growing in popularity
The original Hierbas Ibicencas recipe is famous the world over. It is one of the fastest-growing drinks on the late night scene where Familia Mari Mayans Hierbas Ibicencas is becoming more and more popular in the clubs, nightclubs and top restaurants of the United States, Switzerland, Italy, Germany, Holland and the United Kingdom, served as a frozen shot or in a shot glass, in a mixed drink or on ice.
Important companies in many countries (Brazil, Argentina, Uruguay, Canada, France, Australia, the Philippines, Sri Lanka, Japan) have asked to distribute and promote Familia Mari Mayans Hierbas Ibicencas.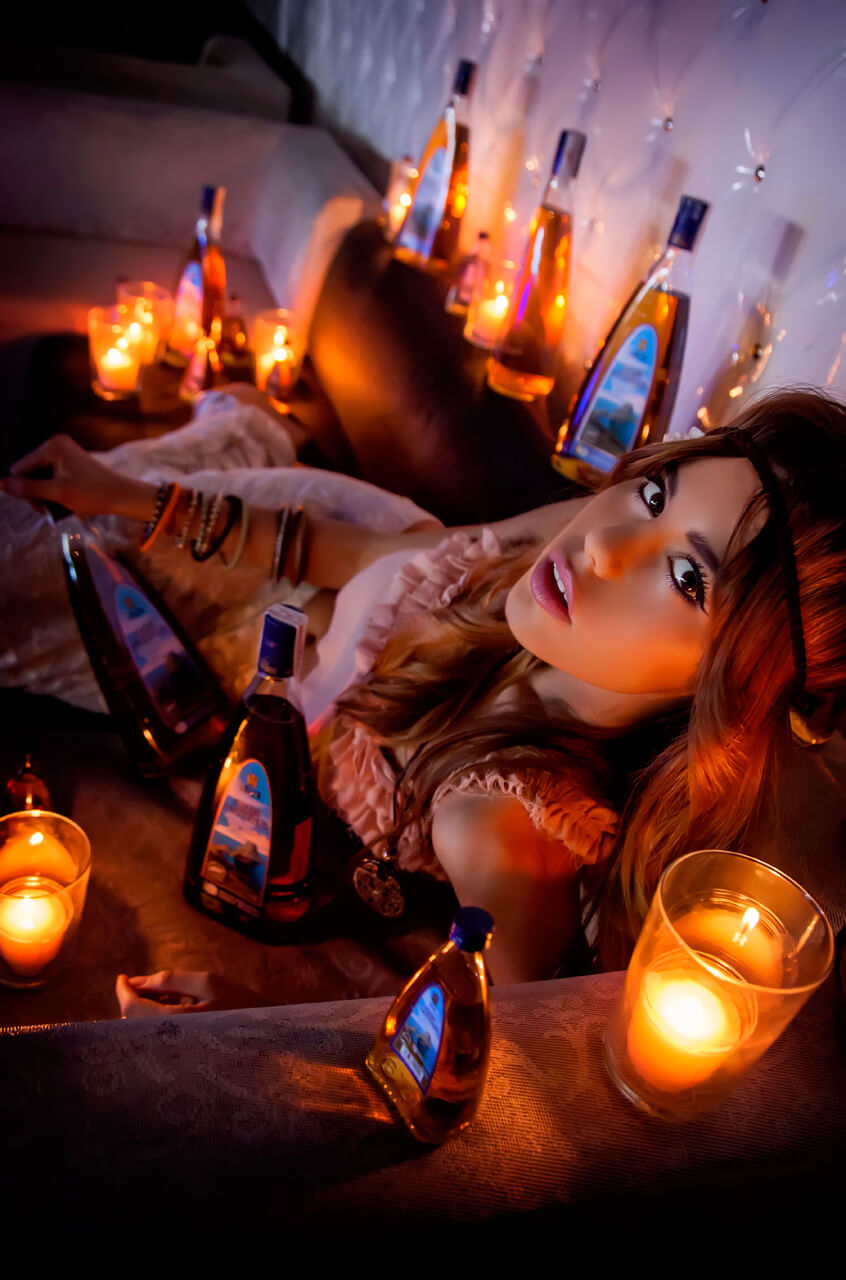 Ibiza and music
Hierbas Ibicencas,
Ibiza and music
This trio is growing in popularity. All parts are integral to it, forming an important movement, a way of life.
Ibiza - one of the world's top tourist destinations - with its beautiful beaches, its relaxed tranquil countryside and its famous nightlife and wild, endless summers.
The quintessential capital of electronic music. A trendsetter where the best artists live and play - djs, vocalists, gogos, etc. Several recording studios and radio stations specialising in electronic music (Ibiza Global Radio,
Ibiza Sonica, etc) and many of the world's top clubs for quality and performance.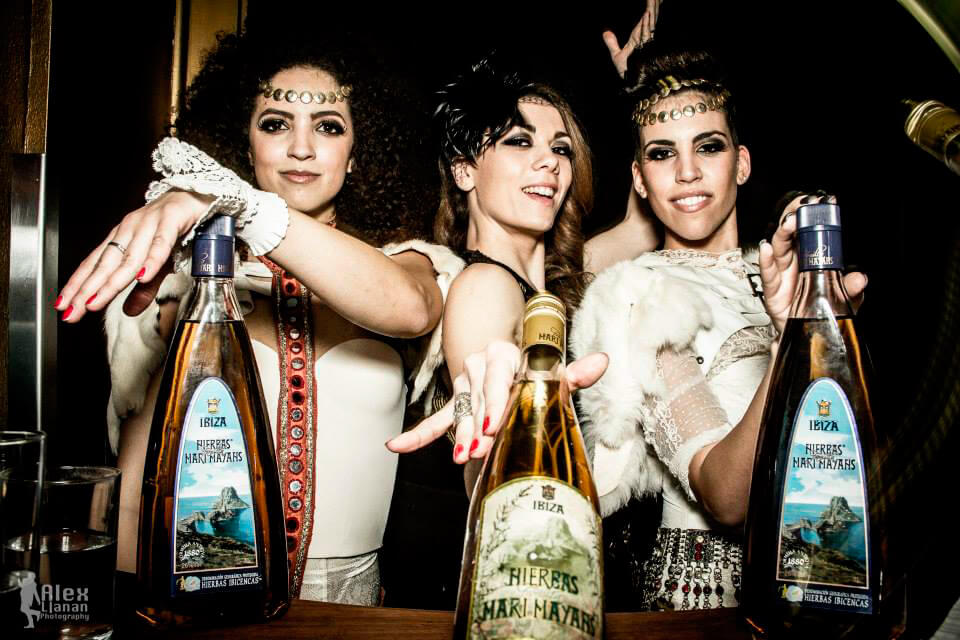 Mojito Payes
Mojito Payes
Other countries send request to be a distributor.
For specific purchases outside the non-distributor countries (soon)